Timekeeping Solutions for
Small Businesses
Making your business even better is our only bottom line.
Online Timekeeping Solutions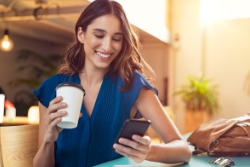 Why spend more time and money managing your workforce than necessary? TimeworksPlus &TimeSimplicity offers you an all-in-one suite of software:
Eliminates the spreadsheet
Manages accruals
Integrates with our payroll software
Works for your business in every location
All that makes for happier employees – and healthier bottom lines.
SwipeClock provides a comprehensive suite of integrated Workforce Management solutions for maximizing the productivity of your work teams.
Improve the ROI of your biggest – and most important – investment by providing managers and employees with all the tools they need to keep time, track attendance and painlessly manage schedules.
Time, Attendance & Scheduling
Our cloud-based time and attendance software makes tracking time and attendance easier than ever.
Master Payroll offers an array of timeclock solutions that include keypad entry, swipe cards, biometric scans and online submittals via computers, tablets and mobile devices. Timekeeping data is electronically transferred to the payroll system, meaning the days of tedious, manual payroll entry are a thing of the past. Ask today about the customized and affordable timekeeping and attendance solutions Master Payroll has available for you.
Scheduling just got a whole lot easier!
Dread the monotony and complexity inherent to scheduling? Loathe tracking employees' eligibility for shifts, requested time off, shift changes and more? We have a better way! Our drag-and-drop scheduling is an easy-to-use time saver. Our time and attendance scheduling option tracks employees' skill sets and certifications, and then fills shifts with the best available staff. Mobile notifications make it easy to get the word out when you have a last-minute shift to fill. Alerts notify managers when an employee is nearing overtime, or if there are too many people at work. Staff shift change requests, and manager approvals, are seamlessly made online. Learn all about this great product by scheduling a demo with us today!
See What Our Clients Are Saying
I have been using Master Payroll Solutions ever since it started. The payroll has always been done right and on time and all of the tax filings completed correctly. The price of their services is fair. They are willing to help and easy to contact. It makes my life a lot easier.
David Cheney
They do a great job of staying on top of things and getting everything done timely and correctly. Thank you!
Joshua Flygare